Transformation
As a technology company specializing in internet telephony, wireless data communications, and customer relationship management software, Avaya found itself constrained in its existing, too large and outdated space. The existing space did not convey "cutting edge", reinforce the Avaya brand, and also did not relate to the talent that they wanted to recruit.  OBA's mission was to not only create a great space but also address these challenges.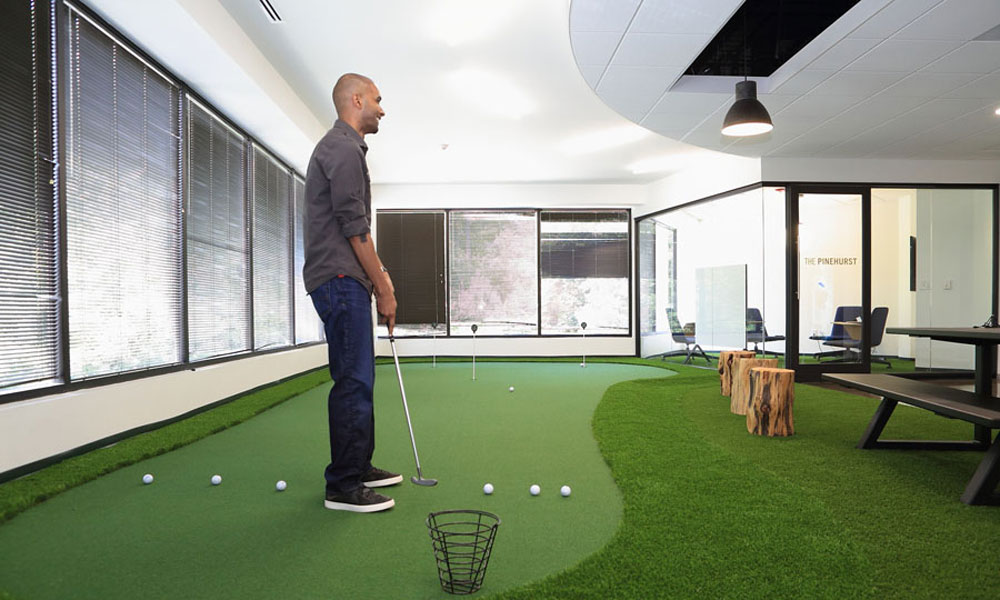 Collaboration
The design of this new space in Durham, with open office spaces and smaller bench type workstations, a variety of closed and open collaboration spaces and meeting rooms, more traditional conference and board rooms, and amenities such as a "Town Center," which itself includes a dining area, game room, putting green and a fitness center with locker rooms, promotes collaboration and "cross-pollination" between teams and individuals. However, it does not forget about the introvert in each worker and also includes spaces that accommodate individual privacy for "heads-down" working and phone calls.
Playful Spaces
With its deliberate integration of many playful spaces, the designer takes into account the modern worker's needs and how Avaya could successfully leverage its redesigned space to support recruitment and retention.  The designer reexamined the different modes of collaboration and integrated them into the design of the spaces.  From the traditional conference room, shared high-top layout tables, team rooms with home-like furniture, to open spaces with a multitude of furniture options and arrangements, the design through its variety, is meant to find new ways for people to collaborate and thus, boost innovation.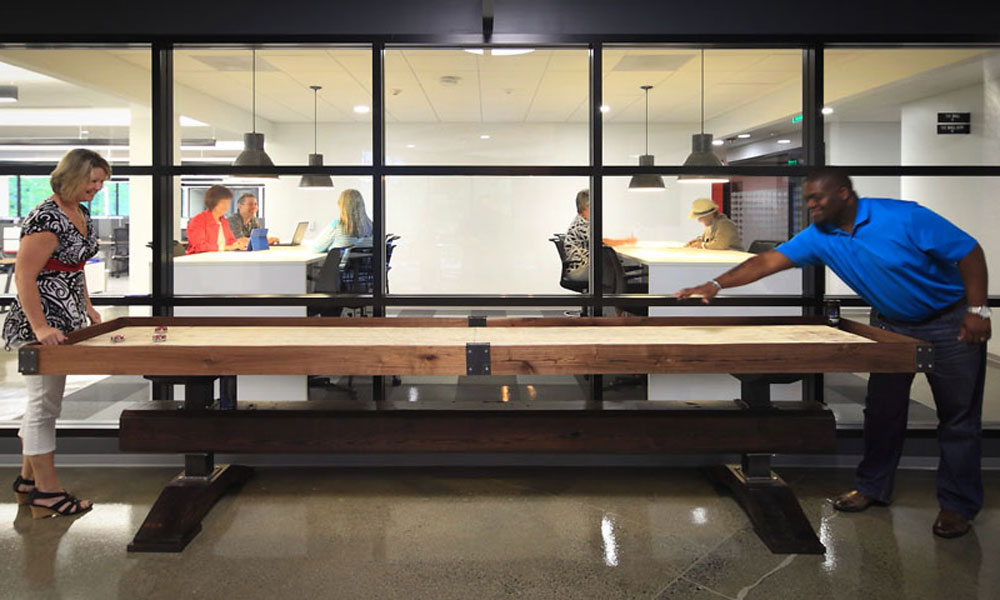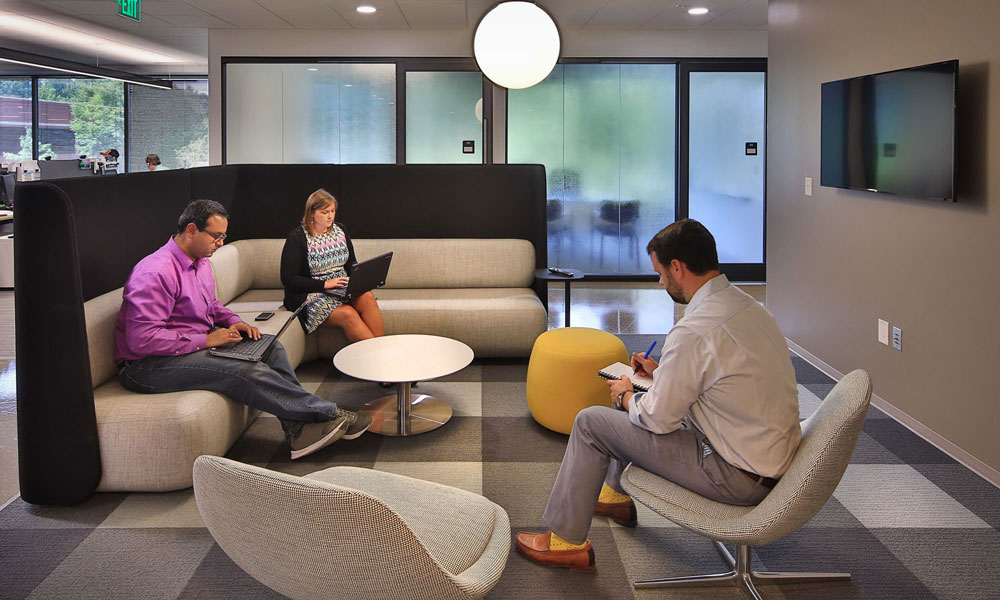 Natural Light for All Spaces
Natural light is available to all work spaces by placing all private offices in the core.  The workspace is divided into neighborhoods that have full wall graphics and conference room naming that relates to identifiable landmarks in the Triangle area.   This creates a wayfinding network for visitors and also reinforces team identities.  The use of color and pattern to accent the spaces in a purposefully eclectic manner makes every space unique and removes the monotony of the typical office space.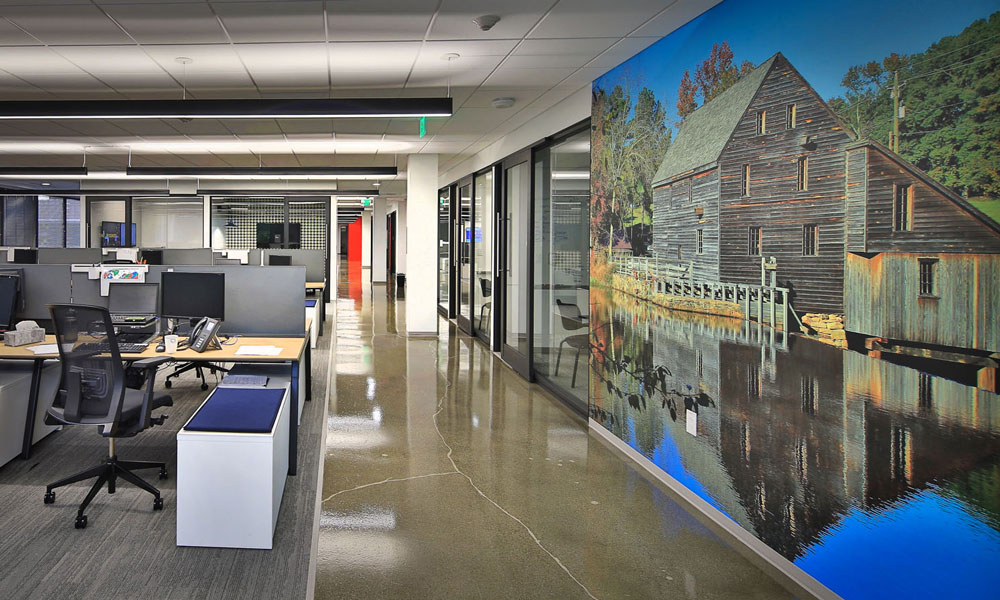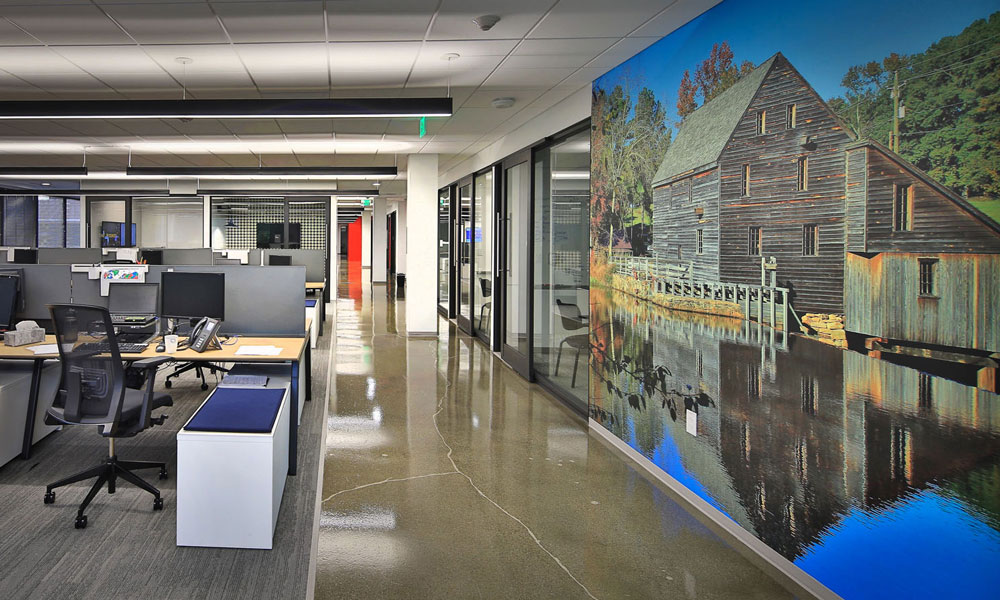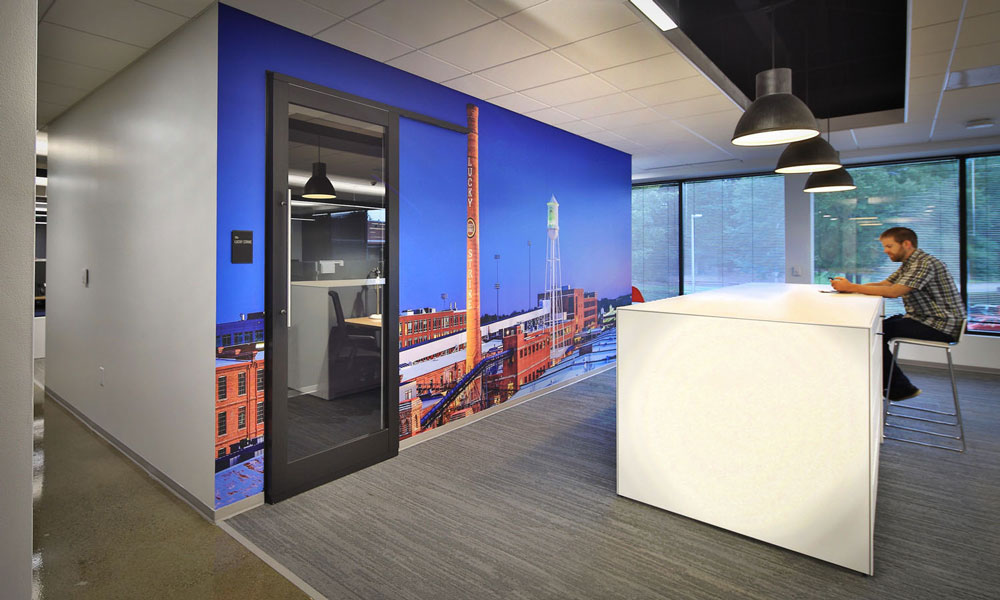 A Showcase of Technology
Being a leader in video conference technology, it was important for Avaya that their technology was not only integrated but showcased.  The combination of open and closed collaboration spaces shows the variety of ways their video conference technology can be utilized in a functional and stylish manner.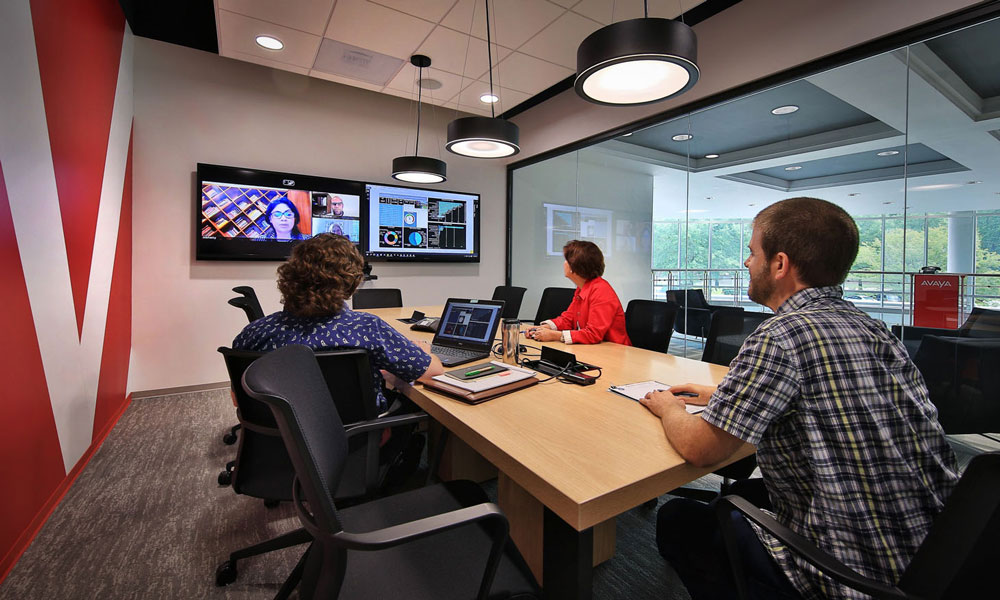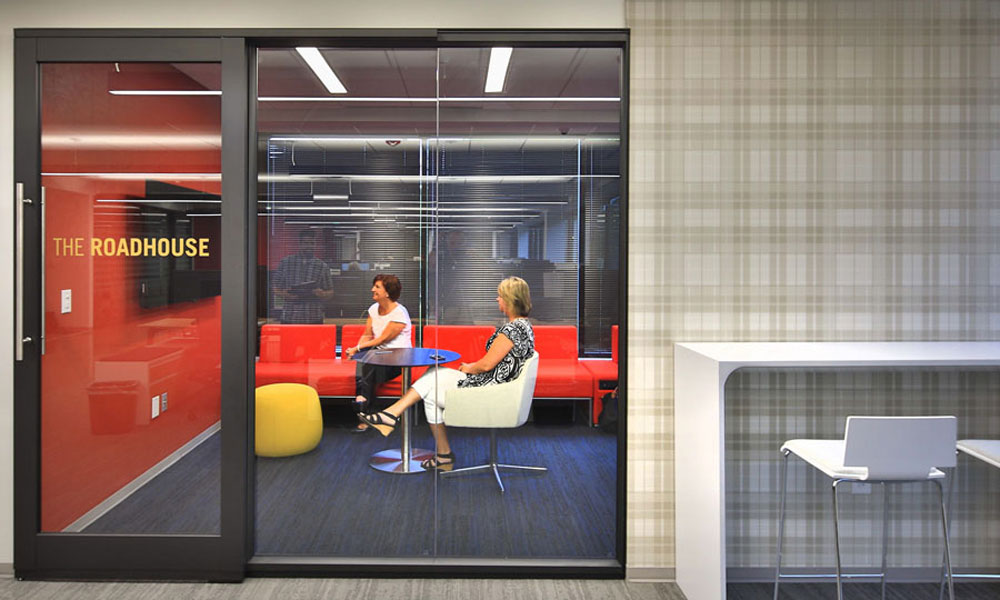 Creating a Standard from the Prototype
The design was so well received, the client asked the O'Brien Atkins team to create a space standard using the RTP (NC) Operations Office design as a template. The process took a few months, but a dynamic document was developed that helps Avaya understand how the aesthetics may be replicated, how to accurately program their needs to create this type space, and aid them in standardizing their specifications to stabilize cost projections.  The Space Standard document is highly graphic in nature and easy to follow in contrast to other industry space standards as demonstrated with these excerpts.