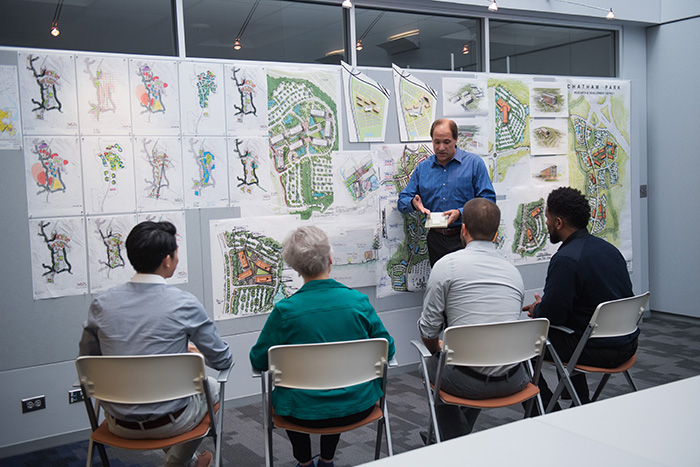 We are O'Brien Atkins
Fostering lasting relationships with our clients.
O'Brien Atkins is the inaugural winner of the American Institute of Architects North Carolina Firm of the Year award which is based on a verifiable level of client satisfaction for a period of at least 10 years. The firm has an enviably high rate of repeat client business establishing long term relationships.
National Brands, Deep Local Roots – Putting Our Clients First.
Putting our clients first has resulted in great things for the companies O'Brien Atkins serves. As examples, our on-going work with Cisco, NetApp, Biogen and GSK in the Research Triangle Park (RTP) has resulted in sustainable and dynamic campuses which attract and retain key talent. O'Brien Atkins' record in the RTP: • 45+ years of service • 125 projects • 35 clients • 6,200,000 SF of designed space • 1,100 acres master planned O'Brien Atkins has leveraged the RTP experience to build a strong regional practice serving clients on the eastern seaboard. Those services have focused on science and technology, custom corporate environments, academic research and public/civic projects.