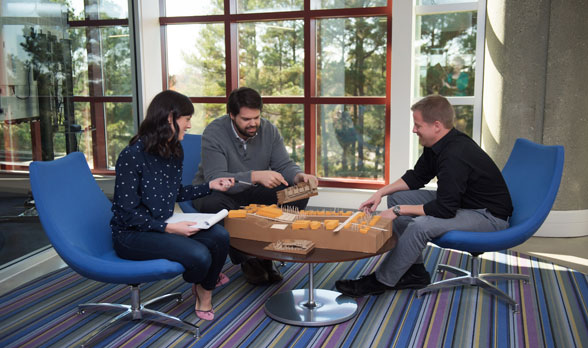 We are O'Brien Atkins
Fostering lasting relationships with our clients.
O'Brien Atkins is the inaugural winner of the American Institute of Architects North Carolina Firm of the Year award which is based on a verifiable level of client satisfaction for a period of at least 10 years. The firm has an enviably high rate of repeat client business establishing long term relationships.
At O'Brien Atkins, we believe in…
– We are a business and will behave and make project and firm decisions accordingly and with honesty and integrity.
– We are a self-sustaining firm with an identity and life focused on leading in the evolution of design services.
– Creative solutions that include and extend beyond the traditional aesthetic role of architecture.
– Leading, educating, managing and challenging clients.
– The power of collaboration is greater than the power of the individual.
– Exceptionally talented people serving the needs of the firm.
– Equitable relationships between employees and the firm that acknowledge commitments to lives beyond work.